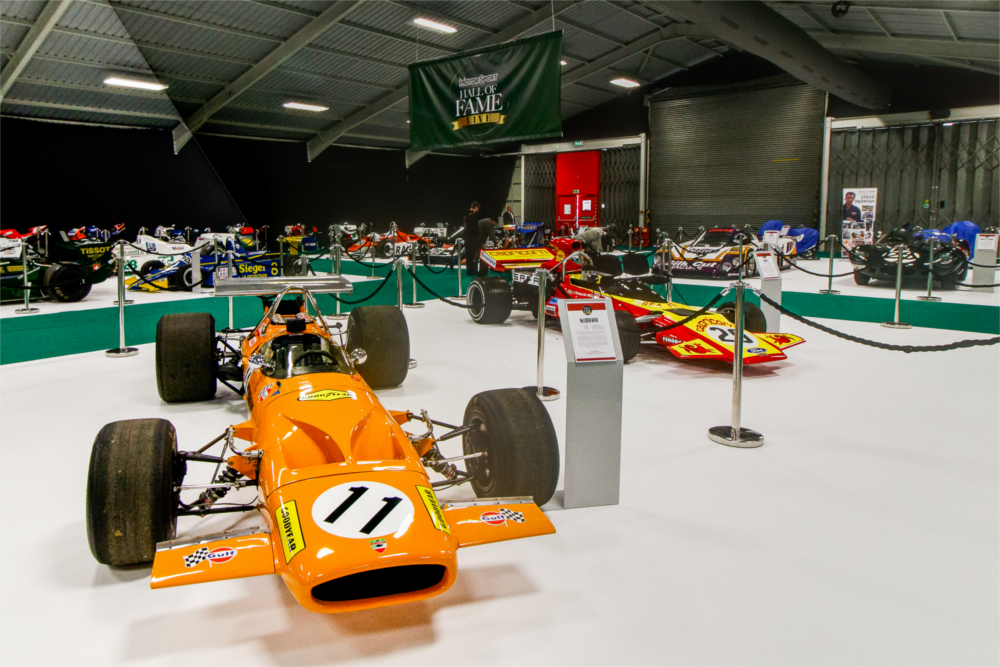 Race Retro – Something for Everyone
The show season continued with Race Retro held at Stoneleigh Park in Warwickshire, a slightly less glamourous setting but one that is very popular with the motorsport fans and competitors alike.
Clarion Events who now organise the show seem to be making their mark, with a noticeable difference in various areas including some heating in the lesser halls.
The show has attracted the Motorsport Magazine as one of its headline sponsors and with it came a new level of standards with Hall 3 being much more focused and of a higher profile as the main stage became more prominent as were the stars attending over the weekend.
Attending were Steve Parrish, Matt Neal, Brian Redman, all of whom were celebrating a highlight in their career, were also joined by Jimmy and Alistair McRae and Miki Biasion. There were celevartions of Jaguar at Le Mans and Prodrive founder David Richards all of which gave a good excuse to display some very special cars.
One element that is always a winner with the fans is the live rally stage with over 100 rally cars from Group B, A and WRC taking part along with star guest Jimmy and Alistair McRae and Miki Biasion. Race Retro seem to be able to pull in and pay for some of these big names and reunite them with their cars from the past. Jimmy even spotted his old Toyota Celica on one of the stands and new it was his just by opening the door.
As with all shows you need an auction and Silverstone Auctions provided a great sale with the best ever collection of competition and race cars going under the hammer. An ex Rob Gravett Ford Sierra RS500 sold for £182,000. The biggest sale of the day!
Race Retro is well placed in the country for the motorsport world to visit, slightly further south than the NEC, attracting everyone who works in motorsport to visit, mingle and network. This is a real club motorsport show with a variety of stalls from great books to an autojumble and some great bonuses included too.