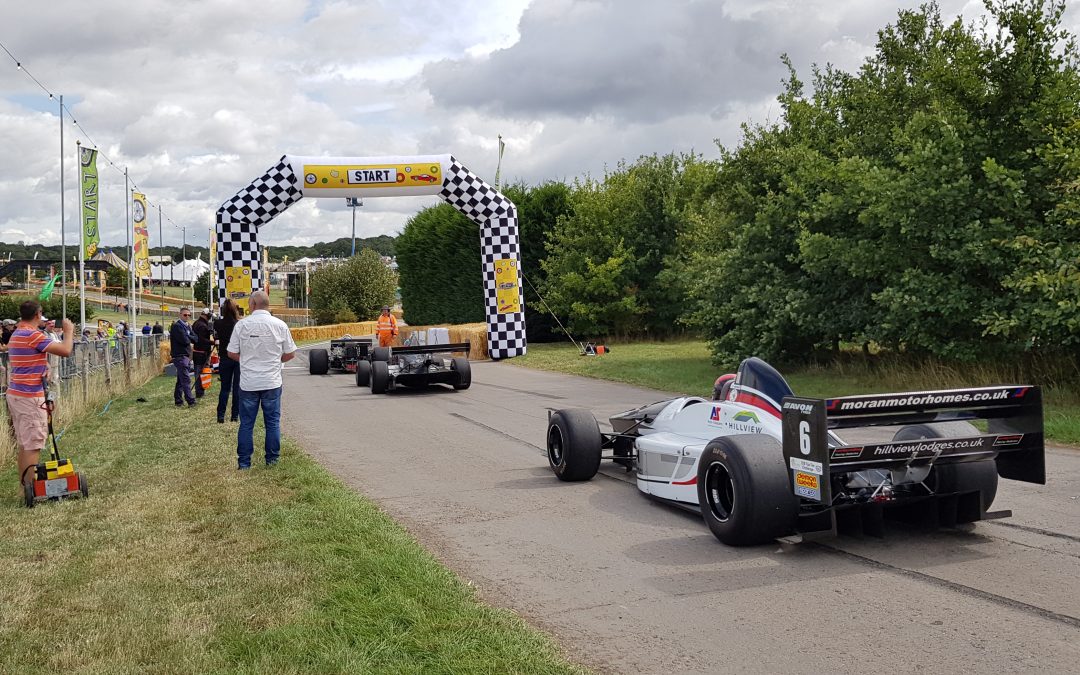 Hill Climb Cars Showcased at Carfest South
Top hill climb cars attended Carfest South this year, supporting BBC Children In Need, whilst also promoting the sporting discipline of hill climbing.
Six time British Champion Scott Moran, who attended North, was also in action at South in his Gould, with Simon Fidoe in the Empire.
Both events couldn't have been more different, Bolesworth Castle (North) was bathed in 30 degree sunshine, whilst the newly redesigned track at Laverstoke Park (South) designed by Jody Scheckter and Ross Brawn, was wet and quite a few degrees cooler.
Both cars got some good runs in on Friday and Saturday but Sunday the running of the cars was curtailed due to the torrential downpours.
MotorvationPR was delighted to help Carfest and BBC Children In Need in sourcing and providing these cars for this wonderful event.
Click here to go onboard for a lap of Lavertsoke Park