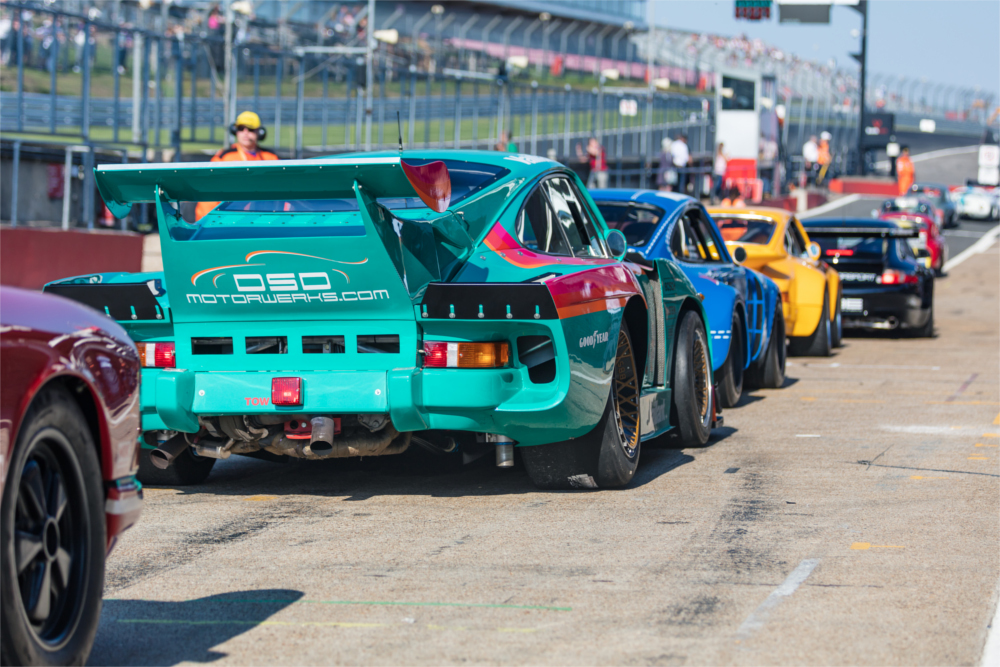 To celebrate the 70th anniversary of Porsche, a huge festival was held at Brands Hatch on the 2nd September.
All things Porsche gathered at the Kent race circuit for a day of celebrations with star drivers and historic race cars alongside current championship contenders and the record breaking Porsche 919 Tribute with Nick Tandy at the wheel.
One of the highlights was the display of historic race and rally cars being held in the paddock. An early 356 Pre A from 1953 started the display which included an RS60, RS and the Brumos RSR to the famous "Wallys Jeans" and then "Heigo" SC, Prodrive SCRS and Paris Dakar 959. Included where two 935 K3 a 956, 962, 911 GT1 Evo, the British GT winning GT3 RS to the famous 1970 Le Mans winning 917K-23 and the final car, the current Nordschleife record breaking 919 Tribute Hybrid.
In all there were 40 cars representing Porsche's involvement in motorsport and road car production.
MotorvationPR were proud to have been asked to source and assemble this display to mark 70 years of Porsche.
Image Credits: Rob Overy